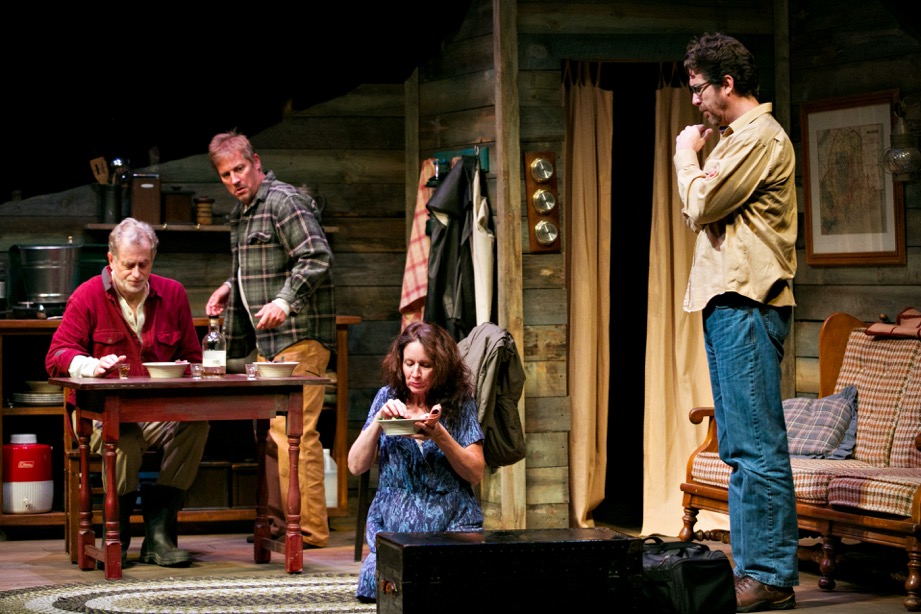 "How he finds the fish? You might as well ask him how jelly fish dance in the moonlight or how sea snails hold wakes for their dead. It's just luck, fisherman's luck."
—Henry in Finding Fish
Part myth, part futuristic science fiction, Finding Fish is a cautionary tale about the sustainability wars between fishermen, scientists and government regulators in the Gulf of Maine fisheries.
Finding Fish takes place in a future where food is scarce and the oceans have been nearly depleted of fish. But one fisherman on the Maine Coast keeps bringing in the catch. Could his luck have anything to do with his strange new wife? Does his despondent father know anything? The people in power would do anything to find out, especially "The Committee," who has sent the fisherman's brother to reel in him and his secrets. Nature and weather are central characters in this drama about sustainability through the lens of one family's struggles.
Finding Fish comes out of playwright Carlyle Brown's nearly 20-year experience at sea as a Captain of a 19th century traditional sailing vessels where he witnessed first-hand the degradation of our oceans from the Coast of Newfoundland to the Gulf of Mexico and from the Baltic Sea to the coasts of Africa, Brazil and the Caribbean. As our planet comes to a critical moment in the human impact on its environmental evolution, Carlyle Brown & Company is compelled to give voice to this particular perspective.
Cast & Crew

first presented at Illusion Theater in 2016

Written by Carlyle Brown
Directed by Noël Raymond

Cast

Jennifer Blagen as Fiona
Paul de Cordova as Michael
Steve Hendrickson as Henry
Bill McCallum as Peter

Designers

Lighting design by Mike Wangen
Sound and video design by C. Andrew Mayer
Set design by Dean Holzman
Costume design by Clare Brauch
Prop design by Kellie Larson